My post is up at "Stuff Catholics Like"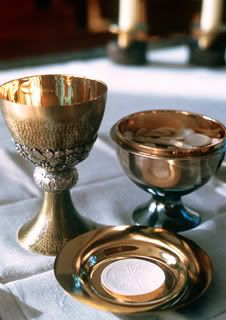 It may be hard for you to believe, but I have actually found the time to squeeze a new apostolate into my already busy life. In addition to mentoring a new cantor at church and teaching an advent wreath making class at Michael's (evangelism is very important, as you know), I am writing posts for "Stuff Catholics Like," a new blog. These won't be news stories, but informative posts designed to teach. Please check it out
here
. The first post is about laypeople. It's all about me, and it is a subject very near-and-dear to my heart!
Thank goodness I found this fantastic order of nuns to care for my family and make it all possible!
Der Tommissar is.... back. He makes me laugh really hard.
Meanwhile, I am looking into becoming a member of
Patrick and Matthew's family.
. They are willing to trade a sister and possibly supply me with Diet Coke, so we'll see.
Oh, if you were offended in any way by my Laypeople post, you might enjoy
this
news story from a couple of years ago -- or you might just get offended again. :)