News Briefs
Homeschooling Family Blows Off Lit Exam for Toddler's Birthday Party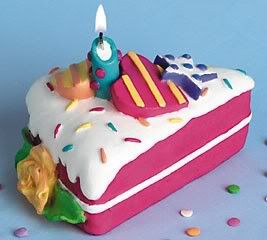 EL PASO, TEXAS -- Anthony Richard may have made an F on his literature final, but said it was worth it to see the look on his four-year-old brother's face when he blew out his birthday candles.
"Yeah, it was pretty cool," said Richard, 14. "But then again, it was kind of like last year," he said of the bash.
Richard and his seven brothers and sisters take courses through Our Lady of the Most Holy Rosary School. The literature exam, which was on Mark Twain's "The Adventures of Huckleberry Finn," counted for a 1/4 or his grade.
"We are naturally disappointed about him missing the final and making an F, but I plan to write the teacher and explain that Anthony had to help me make prepartions all day for Gabriel's special day," said Therese Richard, Anthony's mother. "If only Mrs. Parker could have seen Gabriel stick his face in the cake," she said."It was so cute."
"Of course, if she doesn't understand, we, his primary educators,will just drop the course and give him the grade we know he deserves. After all, we know our children better than some teacher who has never laid eyes on him," she said.
Homeschooling provides the opportunity for Richard's children to take advanced courses in Latin, Greek, philosophy, and Great books, all without the pressure of tests or due dates. "My kids really have the chance to excel academically," she said.
Catholic Author Vows to Blow Lid off Cervantes' Anti-Catholicism
GREENVILLE, NC -- Thomas Stone, a recent convert to Catholicism, says his new book on "Don Quixote" willforever answer nagging questions about the book's anti-Catholicism.
"Everyone knows that chivalry and the Church are intricately connected, and quite frankly, Cervantes makes Don Quixote, the knight and hero of the book, look like an utter buffoon," said Stone. "Showing a servant of God like Don Quixote mistake windmills for monsters, get into fights with wineskins and try to fight a religious order would shake any Catholic's faith."
Stone said although he has been dogged by criticisms for this endeavor, he remains steadfast. "Yes, I know it's a parody, but not everyone is going to understand that, and that is why I wrote this book,"said Stone. "It may be about a 400-year old piece of fiction, but it might be sending people to Hell, nevertheless.
Stone added that the fact Cervantes was probably Catholic has not hampered his work. "Even if that is the case, it still doesn't make him any less of a bigot."
Labels: Holy as Hell, Lay People, Literary Feats