Disbelief in Jesus Not a Hindrance to Being a Faithful Christian, Say Catholics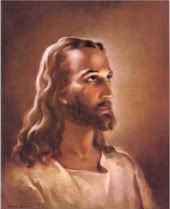 Belief in Jesus no longer necessary, say many Catholics.

NEW YORK – Belief in Jesus Christ is not a prerequisite to being a committed Christian, according to a majority of Roman Catholics in a new TIME/CNN news poll.
In the poll, which was released yesterday, 86 percent of Roman Catholics stated that faith in Christ is "not necessary" to living a faithful Christian life or being a "good" Christian.
"I mean, when it comes to being a Christian, believing in Jesus might be icing on the cake, but to be a follower of Christ, you really only have to be a good person," said Anna DiNario, an 8th grade religion teacher at St. John Bosco Catholic School in Chicago. "And to be honest, I am not always that good of a person, so I am not sure what the requirements are."
Father Dwight Vesillio, of Holy Family Parish in Nashville, Tenn., said he gave a homily just last week on 'What Does It Mean to Be a Good Christian?' "Being charitable is the cornerstone of our religion," said Vesillio. "Jesus said some pretty harsh stuff. If you really believed in him and did what he said, would you really be perceived as Christian by the average person? I don't think so."
Sister Diane Montague, a CCD at St. Patrick Catholic Church in Cullman, Ala., said that belief in Jesus Christ is too exclusionary a requirement. "Any person in any religion is a Christian if he is trying to be a nice, tolerant person, regardless of whether he believes in Christ," she said. "That's what I tell my third graders."
Labels: Reliable Polls